Sunday, April 29, 2012@ 10:11 PM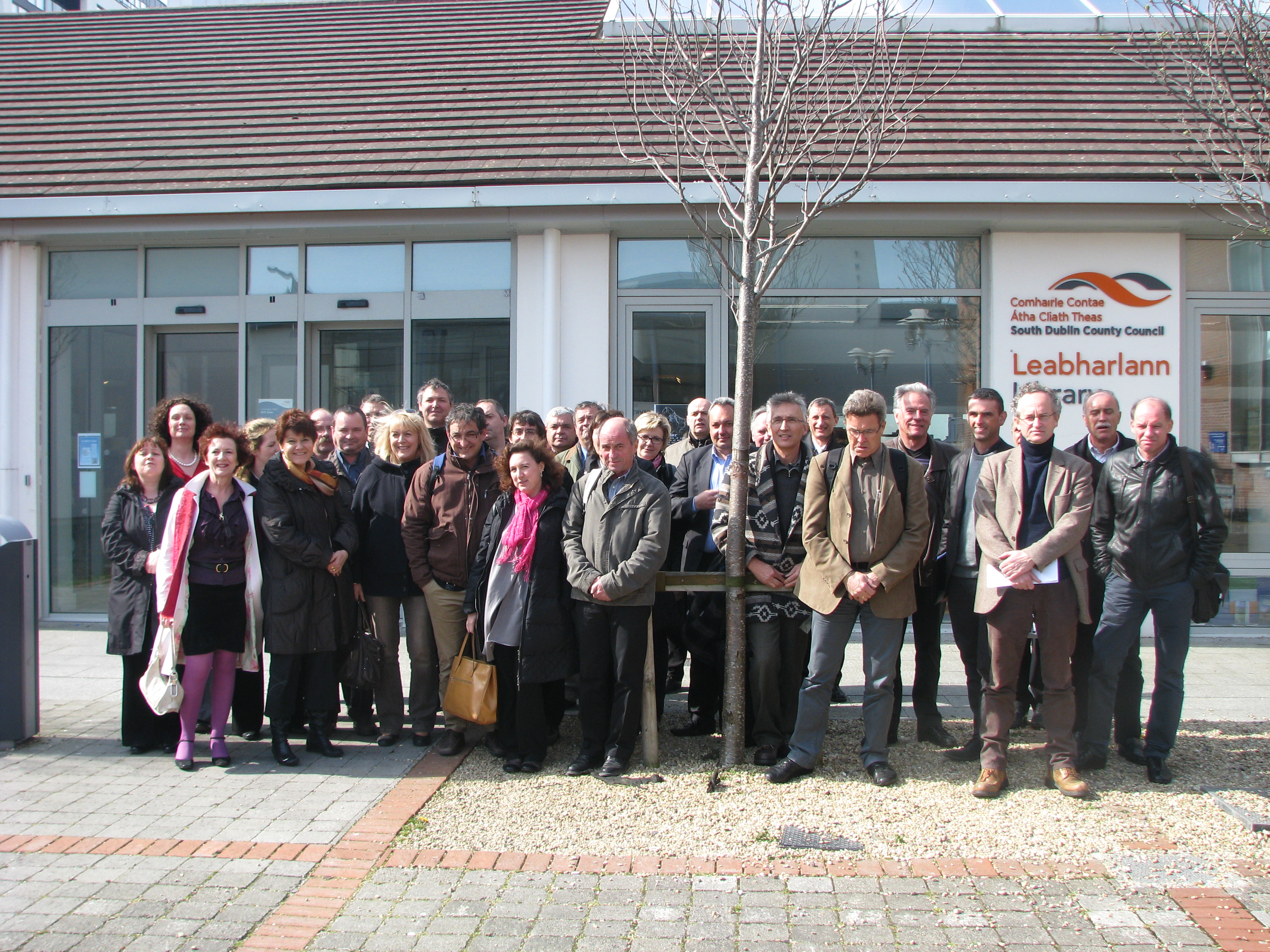 UBI FRANCE and ABOUT FRANCE joined forces to project-manage a week study visit for the SNPCT representatives (Syndicat National des Professeurs Chefs de Travaux) in Dublin. The briefing was to visit educational institutions and companies to ascertain how new technology and digital are being applied to the teaching and learning process.
During their stay – from March 29th to 31st 2012 – they got the opportunity to meet up with:
Germaine Noonan, Programme Manager from the School's Business Partnership BITC www.bitc.ie
Karina Howley, Head of Corporate Social Responsibility from KPMG www.kpmg.ie
Kevin O'Rourke – Head of eLearning Support & Development – and his team (LTTC) from DUBLIN INSTITUTE OF TECHNOLOGY www.dit.ie
Sandra Maguire, Managing Director from Edubills www.edubills.ie
Terry Maguire , Project Manager for Maths Eyes Project
Joanna Norton, Founder of  Click4ESOL www.click4esol..com
Lorcan Murphy, Project Manager for InTouch Gen2 SME, from DIAGEO www.diageo.com
Helen Hayes, Enterprise Learning and Development manager in VODAFONE and her colleague Ruth Barry, Corporate   Propositions Manager www.vodafone.com
Margaret Phelan and Margaret Keane from the Centre for Learning and Teaching (CeLT) from the INSTITUTE OF  TECHNOLOGY  TALLAGHT www.ittdublin.ie
The participants went back to France with new ideas and new contacts, hoping that they will lead to potential partnerships and cross-collaboration between French and Irish Institutions and companies.